Bradley Creek Elementary School Rain Garden Maintenance
October 4 @ 10:00 am

-

2:00 pm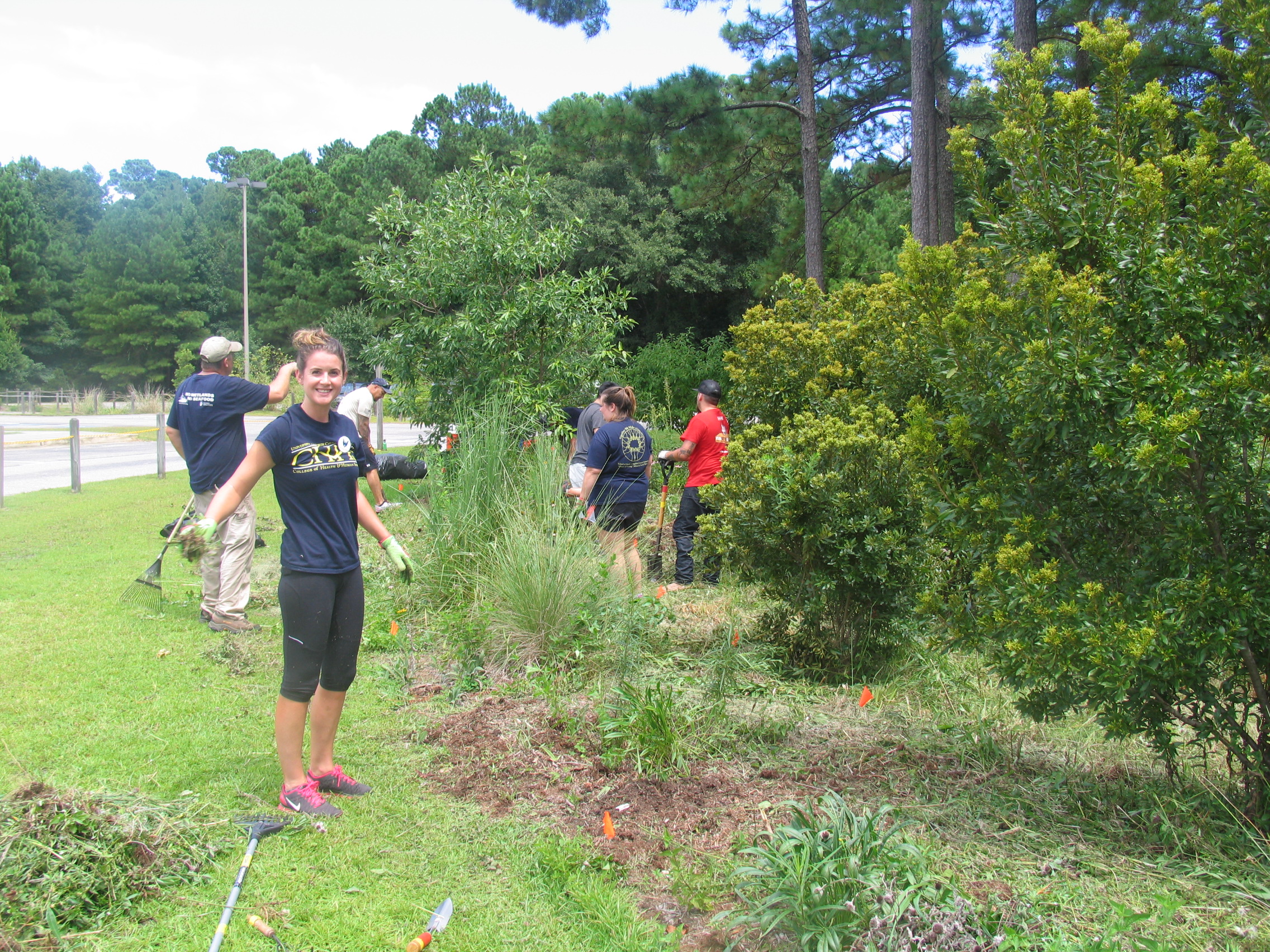 Join staff and volunteers to help maintain rain gardens and stormwater wetlands at Bradley Creek Elementary School in Wilmington. The project is part of the Hewletts and Bradley Creek Watershed Restoration Plan, which aims to reduce the amount of polluted runoff that makes its way into the creeks.
Rain gardens and wetlands help filter polluted runoff, protecting water quality and preventing swim advisories and shellfish closures. Rain gardens and wetlands also help to reduce hazardous flooding and provide wildlife habitat.
Volunteers will remove invasive plants, pull weeds, prune trees and spread mulch in the existing rain gardens and wetlands at the school. All project supplies and equipment will be provided as well as snacks and refreshments. The event is open to the public and suitable for ages eight and up. Come on out to help work on a rain garden or just to find out what you can do in your own backyard to protect your local creeks and coastal waters.
Please meet at Bradley Creek Elementary School on Friday, Oct. 4 at 10 a.m. and remember to:
Wear boots or shoes that can get wet and muddy (DO NOT wear tevas, sandals, crocs, sandal/flip flops). If you don't have boots or shoes that can get or muddy, we will have some extra boots you can use.Wear clothes that can get dirty
Wear/bring sun protection
Bring a raincoat if rain is forecast (we will work in light rain)
Bring a water bottle
Bring any medications that you normally take
Water/Gatorade, snacks will be supplied
Gloves and tools will be supplied, but you are welcome to bring your own
Related Events
The North Carolina Coastal Federation, Inc. does not discriminate on the basis of race, color, national origin, sex, age or disability in its programs or activities.