All Blue Economy Week: Oyster Blueprint Update with Ted Wilgis
November 4
@
2:00 pm
–
3:30 pm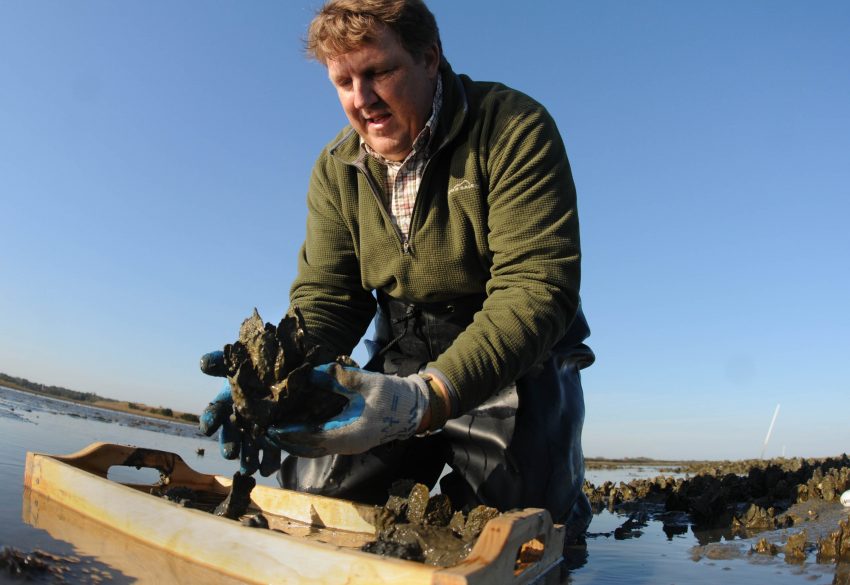 The North Carolina Coastal Federation is partnering up with the Alliance for the Blue Economy for "All Blue Week" to discuss the benefits of one of our best natural resources on the coast, oysters.
The goal of this partnership is to establish southeastern North Carolina as a leader in the blue economy, which is a way to capitalize on the natural assets of the region.
Ted Wilgis, Coastal Scientist with the federation, will discuss the link between the economic and ecological benefits using oysters for farming, wild harvest, ecosystem services and shoreline resiliency. With millions of acres of coastal waters, North Carolina recognizes the importance of shellfish to its economy, cultural heritage and environmental health.
Since 2003, a diverse group of stakeholders has worked to make statewide advances in promoting restoration, mariculture and protection of oysters in North Carolina through a collaboration known as the Oyster Restoration and Protection Plan for North Carolina: A Blueprint for Action.
The state is on its way to becoming the Napa Valley of Oysters. The state launched the North Carolina Shellfish Initiative in 2018 to galvanize the support of local, state and federal leadership in promoting sustainable seafood, shellfish restoration and clean water.
Wilgis will provide an overview of how these initiatives are working together to promote a blue economy that has great potential, but also needs strong support to protect the water quality and habitats that are the drivers of this economy.
Learn more at ncoysters.org.
The North Carolina Coastal Federation, Inc. does not discriminate on the basis of race, color, national origin, sex, age or disability in its programs or activities.