Promoting environmental stewardship in local communities.
Coastal issues are complex and urgent, and local government leaders directly face these challenges in their communities. The Coastal Leadership Institute supports local government staff and elected officials by providing practical knowledge, applicable resources, and a peer network to support the sustainable management of our coast and communities. This program is an ongoing discussion and gathering of curious leaders over a series of in-person learning seminars, virtual sessions, and social events.
With over 40 years of experience, the staff of the North Carolina Coastal Federation are equipped to answer questions about our coastal landscape and share best practices for sound environmental protections for your community.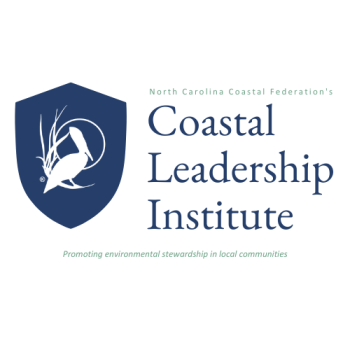 Who can join?
The Coastal Leadership Institute (CLI) is primarily for elected officials and staff in local government units, but anyone can benefit by participating during a CLI session. Agency and community organizations, architects and engineers, consulting firms and corporations, and members of the public are welcome!
What will I learn?
The two educational pillars of the CLI are focused on 1) relevant content in coastal management and environmental policy to protect and restore local communities and 2) leadership and professional development skills to help you be more effective and efficient in your everyday work. Though the content will evolve based on current events, you'll receive complementary content and implementation strategies.
Why participate?
There are tons of resources for local leaders in North Carolina from a number of state agencies, the federal government, and other organizations. The challenge? Bringing it all together in one fell swoop specific to the issues our coastal communities face. The CLI offers meaningful networking opportunities with colleagues across sectors and pulls together resources for a big-picture strategy to benefit you and your community.
When does CLI happen?
All the time! The CLI is an open, ongoing discussion among the Coastal Federation staff, our trusted partners, and the local leaders looking to embed effective environmental stewardship in their work. There are also specific CLI events and sessions in person and online. Events will be posted, soon.
How do I join?
You're welcome to participate in any and all of our events! Spread the word and invite your colleagues and peers. 
Where can I share ideas for topics?
We're always open to feedback and ideas – the purpose of the program is to bring value to you, your community, and your work!