Coastal Policy and Restoration Interns
LAKSHYA DHAR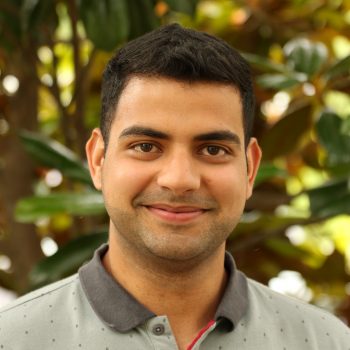 With a degree in engineering, I am a current Master of Engineering Management student at Duke University. Having previously worked in the offshore oil and gas sector has made me aware of the perils of this industry. I now wish to understand the stresses such activities put on the coastal environment and the initiatives that need to be taken to salvage and preserve the coastal ecosystem. Gaining convergence on relevant environmental issues will enable me to distinguish the rights from the wrongs and help me in becoming an ethical and informed decision-maker in the future. I have always thrived on diverse experiences and hope that this transition from corporate to nonprofit for me is replete with learning, connecting with nature and doing my bit for the environment.
JACLYN MCGARRY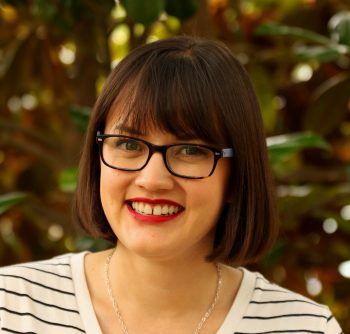 Despite growing up in the Midwest, I have always loved the ocean and its creatures. I attended American University in Washington, D.C. and graduated in 2013 with a double major in biology and film and media arts. After graduation, I served as a digital specialist at Ocean Conservancy for three years before deciding to go back to school. Currently, I am a graduate student at Duke University's Nicholas School of the Environment where I am earning my master's degree in coastal environmental management. I have particular interests in the local impacts of ocean acidification and understanding coastal communities' connection with their environment. During my time as an intern with the federation, I am looking forward to gaining hands-on field experience, digging into conservation policy, and learning firsthand what makes the North Carolina coast so special.
SUMMER RICH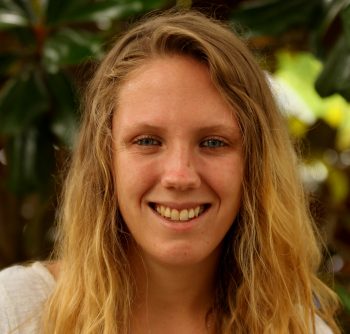 While I'm originally from Atlantic Beach, I didn't come to fully appreciate the coast until I spent several years in the city and the mountains for school. I attended Salem College for my undergraduate career where I received Bachelor of Arts in sociology and religious studies with a minor in psychology. My senior thesis on environmental justice really sparked my interest in the relationship between humans and the environment. I am currently pursuing a master's degree in public administration from Appalachian State University with a concentration in nonprofit management. While my course work at Salem College instilled in me the desire to help those less fortunate, my time at Appalachian State University has provided me the skills to help those in need through either government agencies or nonprofit organizations. I look forward to learning more about coastal policies, the inner workings of an environmental nonprofit and ways to help the coast through this internship.
MARYGRACE ROWE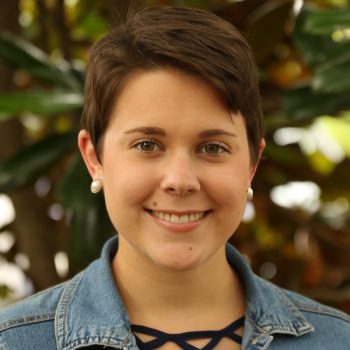 As a native North Carolinian, I take great pride in our beautiful state and the many resources it has to offer. My passion for coastal North Carolina began as a sophomore at North Carolina State University while studying at UNC's Coastal Studies Institute in Wanchese. After spending a summer on the Outer Banks, I resolved that I would devote my academic and professional careers to protecting and restoring the North Carolina coast. While at N.C. State, I conducted my undergraduate research on artificial oyster reefs in the Alligator River National Wildlife Refuge in Pamlico Sound and whether they effectively mitigated shoreline erosion and decreased wave height. After graduation, I began an internship with the Albemarle-Pamlico National Estuary Partnership (APNEP) in Raleigh and was later brought on board as special projects associate. I am looking forward to expanding my knowledge and experience in coastal policy and advocacy during my time at the federation this summer.
MORGAN RUDD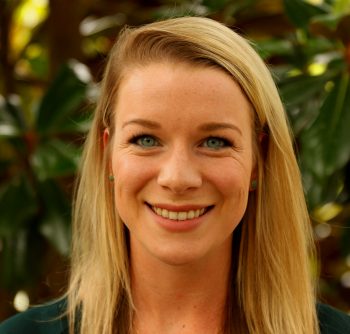 Being from Virginia's Middle Peninsula and spending my summers in the muddy water of the Rappahannock River, it's no surprise that I've ended up on the coast. Like most 18-year-old students, I started my first day at the University of Virginia with no clue of what I wanted to study. After a semester of introductory ecology and a course in marine environments and organisms, I decided to pursue a degree in environmental sciences. Even though environmental science is a broad topic, I always found myself being pulled back to my roots — the water. I am currently working on a master's degree in coastal environmental management degree at Duke University's Nicholas School of the Environment. My interests include how humans impact the coast, water quality, wetland restoration and environmental education and advocacy. I look forward to all of the experiences and skills I will gain at the federation and the ability to apply them in my future career in coastal management.
MACKENZIE TAGGART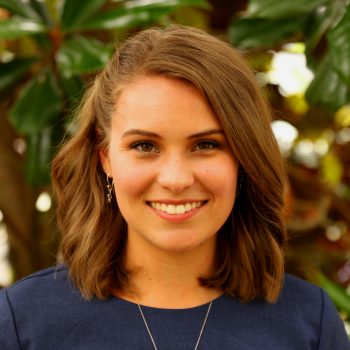 Growing up in the San Francisco Bay and attending university on California's Central Coast meant water was always a common feature in my landscape. I graduated from California Polytechnic State University in 2016 with a degree in Earth science and a minor in soil science. As I studied soil I learned about wetlands and fell in love with their role as the dynamic intersection between soil, hydrology, botany and biology. While in school I spent a summer restoring wet meadows in the Sierra Nevada Mountains where I solidified my love for wetlands and restoration efforts. After graduating, I returned to the Bay Area and began working in remote sensing collecting and processing aerial imagery for local scientists and farmers. Driving by the wetland preserves every day on my way to work inspired me to combine my love for wetlands and coastal waters and apply to graduate school to pursue a master's degree in environmental management. This summer I look forward to working with the federation learning about coastal restoration techniques and gaining experience that will prepare me for graduate school and guide me towards a career restoring and protecting wetlands and coastal ecosystems.
Wanchese Office Intern
KADIE MIDGETT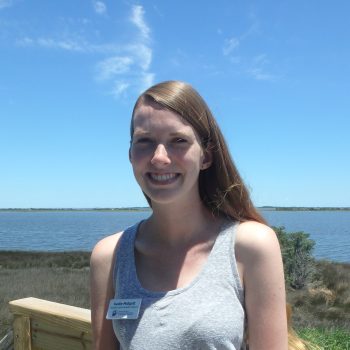 I am Outer Banks native and rising junior at North Carolina State University, majoring in environmental science. I am excited to combine my enjoyment of the unique island ecosystem and love of technology for an environmental technology focus. As a Golden LEAF leader and scholar, I hope to educate and inspire others to become stewards of the earth we all share.
Ocean Office Interns
ALEX CHRISTOPHER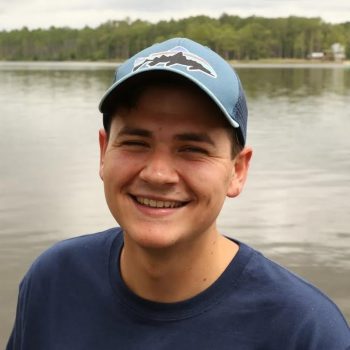 I am a senior at Kent State University in Ohio, majoring in park management with a minor in recreation. I am working this summer as the environmental education intern for Hammocks Beach State Park and the federation. I have a passion for nature and the living things around us, and I enjoy sharing this passion with others. I am from Ohio but I have visited the North Carolina coast before. I have absolutely fallen in love with the area, and it is truly a dream come true to live here this summer. I enjoy exploring the shoreline, marshes and estuaries and finding things that I have never seen before. I am looking forward to spending the summer working with the people at the federation and being a part of this great organization.
KAI JOHNSTON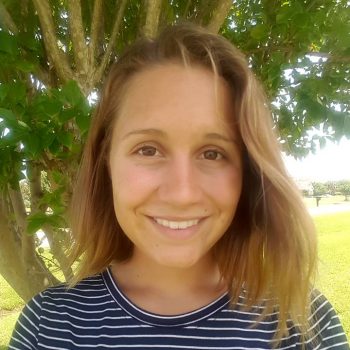 I am a rising sophomore at the University of Central Florida in Orlando, majoring in marine biology. Growing up on the Gulf Coast of Florida and spending many weekends out on the water with my family, I've always found myself captivated by the ocean and humanity's effects on our waterways. Taking a marine science course in high school solidified my appreciation and love for all things aquatic, and now I am following my passion for protecting our coastlines and marine habitats through my coursework and interning at the federation.
Wrightsville Beach Office Interns
CAMDEN BRUNICK
I'm a rising senior at the University of North Carolina at Charlotte majoring in environmental science. Ever since I was a kid I have always been fascinated with the ocean and the ecosystem around it, especially Wrightsville Beach. There are so many different types of habitats here along with a diverse group of plants and animals. I want to be able to use the knowledge I will gain from this internship to help spread awareness and protect the beautiful coast, ecosystem and water that many species of plants and animals call home. Wilmington is like a second home to me. I've been here so many times and want to be able to preserve its natural beauty so that one day I can show my kids.
NATALIE CIBEL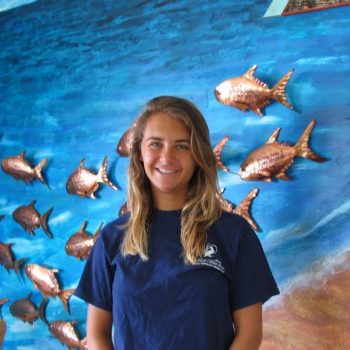 After spending many summers as a kid along the coast of Bethany Beach, Delaware, I became fascinated with the ocean. From there I knew I wanted to spend the rest of my life protecting our precious waters with companies and nonprofits like the federation. Before moving to North Carolina for college, I grew up in Washington, D.C. for the first half of my life and then my family later moved to Maryland. However, now that I am here living so close to the beach I doubt I will ever leave; the ocean is my happy place. Through my environmental science education at the University of North Carolina at Wilmington, my love for the ocean continues to grow as I am learning about what lies beneath the surface and what we can do to protect our coastal ecosystems.
KEELY O'BRIEN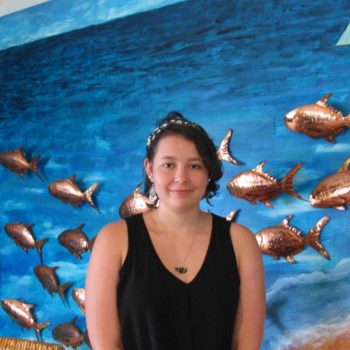 Ever since freshman year of high school when I realized I cared more than most of my fellow classmates about the environment, I have wanted to help protect the earth. And I've always had a love of the water, especially the oceans and marshes. That is why I came to the University of North Carolina at Wilmington for a degree in environmental science. I love doing hands-on learning, which is why as a rising senior I am excited to be working here at the federation this summer. I can't wait to learn new techniques and tools that can help me improve while at the same time helping protect and restore the coast that I have fallen in love with.
KAYLA WEST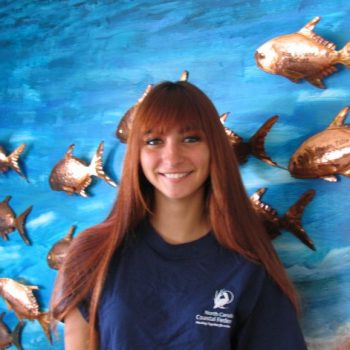 It is written in my fifth-grade yearbook that I wanted to be a marine biologist when I grew up. Eleven years later, I have accomplished that goal. I am a recent graduate from the University of North Carolina at Wilmington with two bachelor's degrees in marine biology and environmental sciences. I am currently an intern for the federation, the North Carolina Coastal Reserve and Estuarine Research Reserve and Airlie Gardens. Respectively, my duties include education and outreach, monitoring sea turtle nesting sites and breeding butterflies for the butterfly house. Through my internships and field work, I have discovered that my passion lies with animal husbandry and habitat restoration. In working with the federation this summer, I will be able to participate in these areas through touch tank programs and planting marsh grasses. I am excited to see what else this internship has to offer.