Rachel Bisesi
I hail from Pine Level, North Carolina and have always held interest in the nature of surrounding environments, particularly the coast. As an undergraduate, my passion for coastal studies took me to the University of North Carolina Wilmington where I majored in environmental studies. Since then, I have worked as an environmental educator in multiple coastal centers, as a marine research technician, and also as a SC State Park naturalist. I am currently a graduate student at Coastal Carolina University, and my personal interests lie in coastal outreach and education. Former experiences volunteering with the federation is what led me to apply as an intern here. I was struck by the welcoming, knowledgeable, and passionate staff who actively work to promote a healthy coast, and I'm looking forward to working and learning alongside them this summer. I also enjoy looking for seashells, gardening, and watching college basketball.
Kristen Daly
I have had a deep love and respect for our oceans since my childhood on the beaches of Long Island, NY. This love has taken me from the shores of Long Island to the coast of North Carolina, where I earned a bachelor's degree in marine biology, and to my current home in Corvallis, Oregon, where I am a Professional Science Master's student in Environmental Science at Oregon State University. My goal is to thoroughly communicate the science behind coastal issues, specifically sea level rise, erosion and degradation, to coastal community members and to engage them in an active conservation role while balancing the needs of the community. During my time with the federation, I look forward to enhancing my skills in environmental communication while learning about policy development and participating in restoration work.
Shannonn Fouts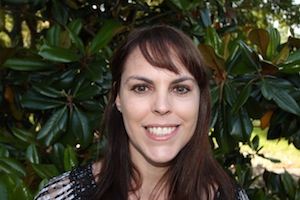 I grew up in the Pacific Northwest with Puget Sound on my doorstep and the Pacific Ocean just a couple hours drive from home. Family trips to the ocean playing in tide pools and outings on Puget Sound swimming and boating have been a big part of my life. I am certain that growing up surrounded by so much natural beauty is the reason protecting the environment is so important to me. Or maybe it's because, as my mom always used to say, I'm part fish. Either way, I went back to school to get my B.S. in Biology at Pacific Lutheran University in Tacoma, WA and continued on to the Coastal Environmental Management program at Duke University's Nicholas School. Restoring degraded habitats and implementing better management practices to protect our natural resources are important to me. After graduation I hope to be able to work in a capacity that helps guide decisions to use better building practices emphasizing low impact development to reduce pollutants into our coastal waters. I'm thrilled to be working at the federation this summer because there are so many opportunities to learn.
Victoria Grose
I am a current undergraduate at The University of North Carolina at Greensboro, who is fairly new to the overall concepts that the federation has set to achieve. Supporting the federation and being a part of it is something I am very excited about. As an intern I look forward to expanding my knowledge in education and outreach, which is one of my main interests. I would also like to educate individuals of the importance of environmental issues. I am very interested in helping others associate with the environment and teaching them to follow and have positive lifestyles, which can also help protect our coast.
Kimberly Hernandez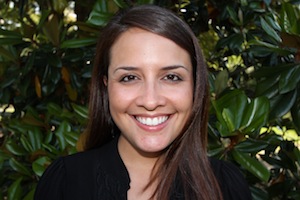 Born and raised in land-locked Kansas, I now find myself studying Coastal Environmental Management at Duke University. The path to a master's degree in North Carolina has been an ever-evolving journey and I am thrilled with the opportunity to work at the federation to bring about positive change on our coasts. Though I grew up in Kansas, frequent family vacations to the beaches of South Padre Island, Texas instilled a deep passion within me for all things ocean. SCUBA diving eventually revolutionized my world in my early twenties and I became moved to protect our marine ecosystems. Soon after earning my Bachelor of Science in environmental and international studies from the University of Kansas, I traveled to Ecuador for a volunteer project and sea turtles quickly imprinted themselves on my heart. Today, I am focused on protected species management, especially sea turtle conservation in the face of climate change. I have always been particularly fascinated with climate change and have recently become interested in geospatial analysis and sea level rise adaptation planning. I am excited to see what this summer at the federation brings and to finally enjoy living the coastal life.
Morgan Piner
I am currently a senior at N.C State University completing my degree in Marine and Coastal Natural Resources with a minor in Theater. I was born and raised in Wendell, N.C but spent many summers living in Morehead City, swimming in the Bogue sound and taking trips to Cape Lookout. I've always felt strongly about preserving North Carolina's, as well as the world's, natural resources. I am thrilled to work alongside the federation learning more about practices of low-impact development and improving water quality in North Carolina. I couldn't ask for a better group of caring, enthusiastic, and passionate individuals.
Amanda Santoni
I am currently a second year masters student at Duke University pursuing a degree in Coastal Environmental Management. I completed my undergraduate degree in Biology at Randolph-Macon College where I conducted research on marine larval ecology. After graduation I switched gears to a more terrestrial setting, but felt the call to return to the coast and help protect our nation's coastal ecosystems. My interests are broad and are always evolving. I am interested in salt marsh ecology, wetlands conservation and restoration, and water quality issues such as stormwater runoff. I am very excited to be at the federation this summer, and I am looking forward to the opportunity to learn about grant writing, non-profit management, and influencing decisions pertaining to the coastal region.
Krista Shipley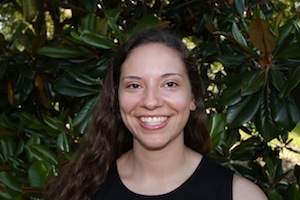 I am currently pursuing a master of environmental management degree with a focus on Coastal Environmental Management at Duke University and received my B.S. in Marine Science from Eckerd College in St. Petersburg, Florida. Although I was raised in an essentially land-locked state, Indiana, I have long been fascinated with the ocean and its processes. My interests in the ocean and coastal realm are broad but currently my main focus are marine invasive species prevention and mitigation techniques as well as state, federal, and international policies related to this. I am also very interested in community outreach and education, specifically making scientific research and information both available and understandable to the general public, because I believe that one of the first steps in conservation is for the public to understand the "problem". I am very excited to be spending my summer with the federation and gaining first-hand knowledge and experience about issues facing coastal North Carolina and the advocacy involved in promoting conservation of coastal environments.
Peter Zaykoski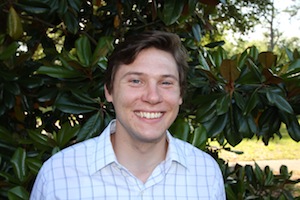 Through family vacations to the coast of Maine, I developed an appreciation for the ocean early on in my life. Later, working with my undergraduate advisors, I traveled across the country to return to the coast. There I spent two summers studying the biology and ecology of the dynamic rocky intertidal systems in Washington State. After graduating from the University of Chicago with a degree in environmental science, I decided to work towards the protection of our coastal environment. Currently, I am pursuing a Master's degree through Duke University's Nicholas School of the Environment. I am interested in public outreach and education, particularly by using experiential learning, as well as the development and use of analytical techniques to work towards ecosystem level management solutions. At the federation, I hope to learn how better to analyze local coastal issues, participate in the processes to address these issues, and learn about the inner workings of a non-profit.