Courtney Colwell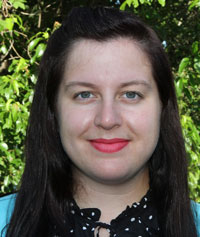 As a master's student in coastal environmental management at Duke University and a long-time resident of coastal North Carolina, preserving the beauty and biodiversity of the coast is a matter near to my heart. My particular interests lie in adaptive, innovative coastal management policy and stewardship of coastal resources on a community level. I am particularly concerned with issues of coastal water quality and sustainable development. Additionally, I am interested in using GIS and marine/coastal spatial planning as a tool for implementation of best management practices. I believe that gaining hands-on experience in policy, advocacy, and management with the federation will be integral to my development as a future N.C. coastal manager and I look forward to a rewarding and challenging summer.
Kelsey Ducklow

I am currently a rising second year student in the master of environmental management program at Duke University's Nicholas School of the Environment, concentrating in coastal environmental management. Having spent my entire life in coastal areas, I am broadly interested in all aspects of coastal management — working with coastal communities to manage, protect, conserve, and restore coastal environments and natural resources. Somewhat more specifically, my professional aspirations lie in working with coastal regions in an effort to help these areas adapt to the effects of sea level rise and a changing climate. My interests are constantly evolving, and I am always eager to learn about how aspects such as policy analysis and development, advocacy, and environmental education all play a role in how coastal communities address the challenges of a changing environment. I am very excited to be spending the summer with the federation and the opportunity it will give me to learn about the role that non-profits and community organizations play in coastal management.
Ashley Duplanty
I grew up in Portland, Oregon, but my first introduction to the ocean was in Southport, N.C., where I lived as a young girl. It was here on the North Carolina coast that I fell in love with the ocean. My passion for the ocean and its inhabitants spurred my intention to become a marine biologist at a very young age. After graduating from the University of Puget Sound with a degree in natural science, I decided that I was more interested in coastal issues, which is why I find myself back in North Carolina studying coastal environmental management at Duke University.  I am interested in marine conservation, particularly the management of marine protected areas and threatened/endangered species. I am also interested in community roles in marine policy development and coastal management. I couldn't be more excited to be interning with the federation and look forward to a summer that will increase my understanding of the challenges the North Carolina coast faces, as well as how awareness is promoted through education and advocacy.
Zachary Fasking

After completing my undergraduate degree in environmental education at the University of Minnesota-Duluth, I realized the importance of education about environmental issues.  I am interested in helping students connect with nature by teaching them to pursue and create active lifestyles, with an emphasis on ecosystem quality. This is why I am thrilled to be an intern here at the federation. Having grown up in the state of 10,000 lakes, I have a personal connection to the water. Ever since I could walk, I have been a fisherman. Fishing has taught me the beauty and pleasure of underwater ecosystems, but with certain species on the decline, it has also taught me surrounding ecosystems are fragile and in need of protection.
Katie McKnight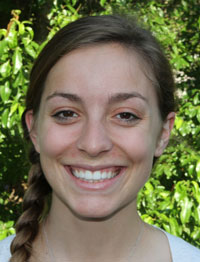 I am currently a senior at N.C. State University pursuing a degree in environmental science with a concentration in renewable energy and minor in agroecology. The main thing that drew me to the federation is its mission in working with citizens to take the initiative in advocating and ensuring the protection of coastal resources. Having grown up in Morehead City I always felt a connection with the coastal waterways but it wasn't until attending N.C. State that I developed my passion for environmental advocacy. Throughout my time here I hope to gain valuable insights on coastal restoration and management, environmental policy,  and nonprofit operations that will prepare me well for my future environmental endeavors. I am excited to be back in my hometown to dedicate my summer to the preservation and restoration of our beautiful Crystal Coast.
Nathalie Morison

I am currently pursuing a master of environmental management with a concentration in coastal environmental management at Duke University and will be attending the Duke Marine Lab in Beaufort beginning next fall. My interests, though constantly evolving, lie primarily within the field of integrated coastal management. In particular, I am interested in developing climate change adaptation and hazard mitigation strategies for coastal communities in response to sea level rise and intensified storm activity. I am also interested in public outreach and education in coastal communities to communicate the potential effects of climate change and support state and local efforts towards low impact development. As a junior coastal advocate for the federation, I am excited to learn more about grassroots organizing, non-profit management and grant writing. I am an avid scuba diver and sailor and can't wait to begin a career to protect our coasts.
Taylor Pool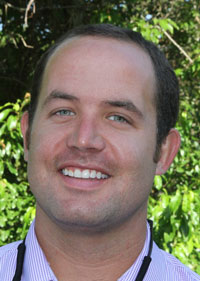 I am originally from Fairfax, Va., and I received a bachelor of science in environmental economics from Clemson University. After graduating, I went to California to survey salmon habitat in the Sonoma County area through the AmeriCorps Watershed Stewards Project. Once I completed my year of service I returned to the Washington D.C area and worked with Oceana and the Pew Environment Group on fisheries issues. I recently received a masters of environmental law and policy from the Vermont Law School, and I am currently working on a masters degree in coastal environmental management at the Duke Nicholas School. I enjoy bodyboarding, playing lacrosse and hiking.