Join the Coastal Federation today and enjoy special benefits during our 35th Anniversary Membership Drive

Full Membership Benefits:
Annual publications delivered to your mailbox
Monthly Coastal Happenings e-newsletter
Passport to Anniversary Series of 35 Adventures with discounts
Subscription to Coastal Review Online — our award-winning news service
Opportunities to volunteer and connect with other members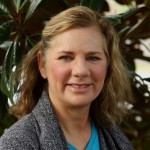 "My North Carolina Coastal Federation membership and volunteer activities make me feel empowered.  I see the positive results in my community and throughout my travels along the North Carolina coastal plain.  Increased fisheries yield, living shoreline projects, and improved water quality are the direct result of the responsible stewardship of the North Carolina Coastal Federation."
–Sandi Cecelski, Carolina Beach, member since 1997
Tax Information: Membership fees minus the value of benefits received are tax deductible. Fair market value of benefits are: $35 level: $0; $100-$350 level: $15; $1,000-$3,500 level: $50.
Financial information about this organization and a copy of its license are available from the State Solicitation Licensing Branch at 919.807.2000. The license is not an endorsement by the State.